Our Quality Management System implementation in accordance with ISO 9001:2000 is not an exercise to achieve a desired status, but a genuine commitment by our organization to improve our performance. We understand that our customers determine our product's value. Together with Lean Thinking, our Quality Management system will increase the value of our products by continuous improvement of our people and processes.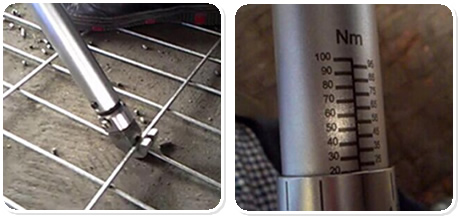 *Wire Acceptance Inspection----We will be test firstly when we received the the raw material, and each spool have a detailed label and record which can provide a reliable traceability.
*Stock----We have enough stock of the commonly used materials.
*Advanced weaving looms and test equipments
*Test weave & inspection before weave
*Inspection after weaving
*Final inspection
*Advanced finishing machining to Washing & Slitting & Crimping & Press Cutting & Welding
*Standard Export packing for international shipping
*On time Delivery
*Wire mesh in stock.

Our main objectives:
The success of our customers
The well-being of our company + its stakeholders
The protection of the environment