Stainless Steel Woven mesh
Stainless steel woven mesh also called stainless crimped mesh, crimped wire,it made by per-crimped wire , The metal wire is pre-crimped before weaving,which can keep the warp and weft wire in a relatively correct position.Thus enabling the consistency of the opening size. according to crimped no.s per aperture , there are single intermediate woven mesh and double intermediate woven mesh.
Woven mesh is beautiful and stable, widely used as sieving mesh, petrochemical filter, , decorative mesh and mesh fencing, food machinery mesh, barbecue wire mesh.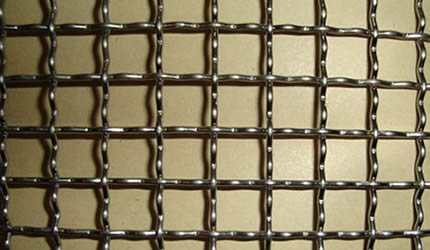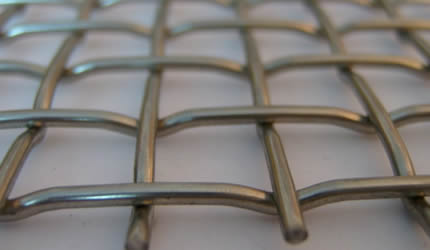 The grade of stainless steel nomrally AISI304 and AISI316.
Stainless Steel Woven Wire Mesh Rolls
Standard length : 30m
Mesh per line inch : 1-500
Standard width: 1000mm,1220mm (some stock has 1530mm)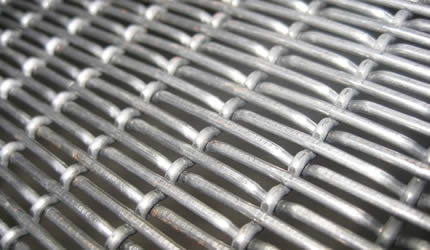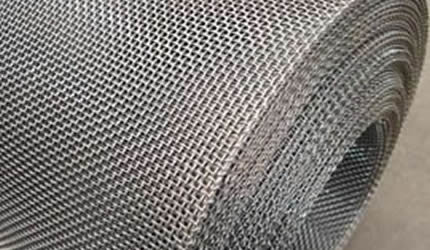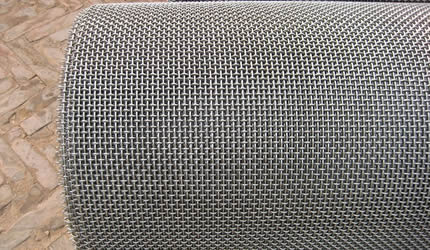 S/S woven wire mesh (crimped wire mesh)

Mesh

Aperture

Wire

Width

Length

Nos/Inch

mm

mm

m

m

20

0.77

0.5

1/1.22

30

18

0.91

0.5

1/1.22

30

16

1.09

0.5

1/1.22

30

16

0.99

0.6

1/1.22

30

14

1.31

0.5

1/1.22

30

14

1.21

0.6

1/1.22

30

12

1.62

0.5

1/1.22

30

12

1.52

0.6

1/1.22

30

12

1.42

0.7

1/1.22

30

10

2.04

0.5

1/1.22

30

10

1.94

0.6

1/1.22

30

10

1.84

0.7

1/1.22

30

10

1.74

0.8

1/1.22

30

10

1.64

0.9

1/1.22

30

10

1.54

1

1/1.22

30

8

2.58

0.6

1/1.22

30

8

2.48

0.7

1/1.22

30

8

2.38

0.8

1/1.22

30

8

2.28

0.9

1/1.22

30

8

2.18

1

1/1.22

30

6

3.63

0.6

1/1.22

30

6

3.43

0.8

1/1.22

30

6

3.33

0.9

1/1.22

30

6

3.23

1

1/1.22

30

6

3.03

1.2

1/1.22

30

6

2.73

1.5

1/1.22

30

Mesh

Aperture

Wire

Width

Length

Nos/Inch

mm

mm

m

m

5

4.48

0.6

1/1.22

30

5

4.38

0.7

1/1.22

30

5

4.18

0.9

1/1.22

30

5

4.18

0.9

1/1.22

30

5

4.08

1

1/1.22

30

5

3.88

1.2

1/1.22

30

5

3.58

1.5

1/1.22

30

4

5.65

0.7

1/1.22

30

4

5.65

0.7

1/1.22

30

4

5.55

0.8

1/1.22

30

4

5.45

0.9

1/1.22

30

4

5.35

1

1/1.22

30

4

5.15

1.2

1/1.22

30

4

4.95

1.4

1/1.22

30

3.74

6

0.8

1/1.22

30

3.68

6

0.9

1/1.22

30

3.63

6

1

1/1.22

30

3.53

6

1.2

1/1.22

30

3.39

6

1.5

1/1.22

30

2.85

8

0.9

1/1.22

30

2.82

8

1

1/1.22

30

2.76

8

1.2

1/1.22

30

2.67

8

1.5

1/1.22

30

2.31

10

1

1/1.22

30

2.27

10

1.2

1/1.22

30

2.23

10

1.4

1/1.22

30

2.21

10

1.5

1/1.22

30

2.13

10

1.9

1/1.22

30

2.12

10

2

1/1.22

30

2.12

10

2

1/1.22

30

1.92

12

1.2

1/1.22

30

1.90

12

1.4

1/1.22

30

1.88

12

1.5

1/1.22

30

1.55

15

1.4

1/1.22

30

1.54

15

1.5

1/1.22

30

1.51

15

1.8

1/1.22

30

Mesh

Aperture

Wire

Width

Length

Nos/Inch

mm

mm

m

m

1.50

15

1.9

1/1.22

30

1.49

15

2

1/1.22

30

1.45

15

2.5

1/1.22

30

1.17

20

1.8

1/1.22

30

1.16

20

1.9

1/1.22

30

1.15

20

2

1/1.22

30

1.13

20

2.5

1/1.22

30

1.10

20

3

1/1.22

30

0.95

25

1.8

1/1.22

30

0.94

25

1.9

1/1.22

30

0.94

25

2

1/1.22

30

0.92

25

2.5

1/1.22

30

0.91

25

3

1/1.22

30

0.78

30

2.5

1/1.22

30

0.77

30

3

1/1.22

30